BSc Nursing 2nd Year Syllabus, Subjects, Notes, Examination Pattern, Question Papers
Nursing is a hard field that you can't learn only from a class. You have to get hands-on training for that. Guide to Nursing second-year syllabus provides you with a list of topics and practical's that will be taught in nursing school.
The nursing curriculum provides you with skills that you will use in real-life situations such as emergency patient care, cleaning, bandaging wounds, and preventing infections.
In this blog, I am going to share a list of helpful books, notes, previous year question papers, and exam preparation tips.
Aim of Nursing 2nd year syllabus
The main aim of nursing is to provide care and support to the ill, disabled, and injured.
This course is designed to enable students to acquire an understanding of pharmacology, pathology, genetics, and management of community health settings.
BSc Nursing 2nd year course curriculum
| | |
| --- | --- |
| Nursing Subjects | Study Hours |
| Sociology | 60 |
| Pharmacology | 45 |
| Pathology | 30 |
| Genetics | 15 |
| Medical-Surgical Nursing-I | 210 |
| Medical-Surgical Nursing- I Practical | 720 |
| Community Health Nursing- I | 90 |
| Community Health Nursing-I Practical | 135 |
| Communication Educational Technology | 60+30 |
BSc Nursing 2nd year subjects
Here are subject wise details of the Nursing 2nd year syllabus that are required at nursing school. Nursing second year subjects includes sociology, Pharmacology, pathology, Genetics, Medical surgical nursing, community health nursing and communication educational technology.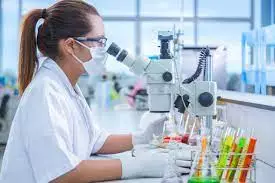 Subjects
Topics
Sociology
Introduction, Individual & Society, Culture, Social Groups, Population, Family & marriage, Social Stratification, Types of Communities in India, Social Changes, organizations &system
Pharmacology
Introduction, Chemotherapy, Antiseptics, disinfectants & insecticides, Drugs acting on G. I system, respiratory systems, urinary system, skin, mucous membranes,  Drugs used for hormonal disorders,  supplementation, contraception & medical termination of pregnancy,  alternative systems of medicines
Pathology & Genetics

Introduction, Special Pathology, Clinical Pathology, Examination of the body cavity, fluids, transudates, exudates and urine

Genetics- Introduction, Maternal Paternal & Genetic influences on the development of defects and diseases, Genetic testing in the neonates and children, Genetic condition of adolescents and adults, Services related to Genetics

Medical-Surgical Nursing-I
Introduction, Common signs & symptoms, nursing management of patients  with respiratory problems, digestive system, blood, and cardiovascular system, genitourinary problems,  reproductive system,  disorders of the endocrine system,  integumentary system,  musculoskeletal problems, immunological problems, Perioperative Nursing
Community Health Nursing-!
Introduction, Determinants of Health, Epidemiology and nursing management of common communicable diseases, Viral, Epidemiology and nursing management of Noncommon communicable diseases, Demography, Population, and its control
Communication & Education Technology
Review of Communication Process, Interpersonal relations, Human relations, Guidance and Counselling, Principles of education and teaching-learning Process, Methods of Teaching, Educational Media, Assessment, Information, Education, Communication for Health (IEC)
BSc Nursing 2nd year Subjects Semester- Wise
Nursing 3rd-semester Syllabus
Nursing 4th Semester Syllabus

Applied Microbiology & Infection Control including Safety

Pharmacology I, Pathology I

*Medical-Surgical Nursing- I, patho-physiology

Professional values & ethics including bioethics

Pharmacology II

Pathology II & Genetics

*Adult Health Nursing II including Geriatric Nursing with integrated patho-physiology

Educational Technology/ Nursing education
Nursing 2nd Year Complete Study material
If you are looking for a nursing second-year study material. Then you come to the right place.  I provide you with the best nursing second-year study material that helps you to prepare well for the exams.
Here is the BSc Nursing 2nd year complete study material. Click on the images below to get your best nursing second-year books at affordable prices
BSc Nursing 2nd  year question Paper
The nursing previous year question paper is provided here. These will help you a lot to get an idea of the questions that will be asked in the exams. The students can practice these questions to cover the entire syllabus. The students can also get the idea of the marking scheme from the nursing previous year question paper.
BSc Nursing 2nd  year Exam Pattern
Subjects
Hrs
In+Ex
Total
Sociology
3
25+75
100
MSN- I
3
25+75
100
Pathology,
Genetics
3
25+75
100
CHN-I
3
25+75
100
CET
3
25+75
100
MSN-I (P)
100
200
Note-
*In= Internal, * Ex= External
* CHN= Community Health Nursing
*CET= Communication and educational Technology
BSc Nursing Second Year Practical
Nursing Second year practical is designed for students to appreciate the principles of midwifery and community health nursing. It helps you to acquire knowledge and skills in rendering nursing care during antenatal, natal, and post-natal periods in hospitals and community health settings.
Medical-Surgical Nursing-I Practical
Community Health Nursing-I Practical
Nursing Exam Preparation 5 Mantras
Exam Pattern– The first thing before you curate strategy for yourself is to understand the Nursing Exam Pattern.
Understand the syllabus– The next important step is to understand & visualize the syllabus.
Study Material– Choosing the right material is the next step to prepare for the exam.
Revision– Revision is the crucial key to getting good marks. Consistent revision & practice will help you gain an edge over the concepts of Subjects.